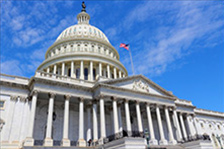 Legislative Documents
Government Relations
Government Relations represents OPERS' interests in dealing with federal, state and local governments. This includes monitoring state and federal legislative issues, as well as advocating for, or against, specific legislative proposals. We work closely with stakeholders representing state and national organizations to accomplish our goals.
OPERSource Newsletters
Your source for OPERS information. This regular publication for both lawmakers and other stakeholders is yet another tool to help answer the most timely questions of the day.
Recent Articles:
OPERS Federal Comment Letters
OPERS has a significant interest in the regulatory process at the federal level. Staff actively comment and participate in the development of federal regulations specifically in health care, investments, and corporate governance.