Get Ready for 2023 We've made it easy for you to start the new year off right.
Benefit Payment Schedule
Changes in your benefits
---
2023 OPERS benefit payment schedule
Pension benefit payments will be issued on the first business day of the month. If that day falls on a weekend or holiday, payments will be issued on the last business day of the previous month. The exception to this rule is in January when, for tax purposes, the payment must be issued on the first business day of the month.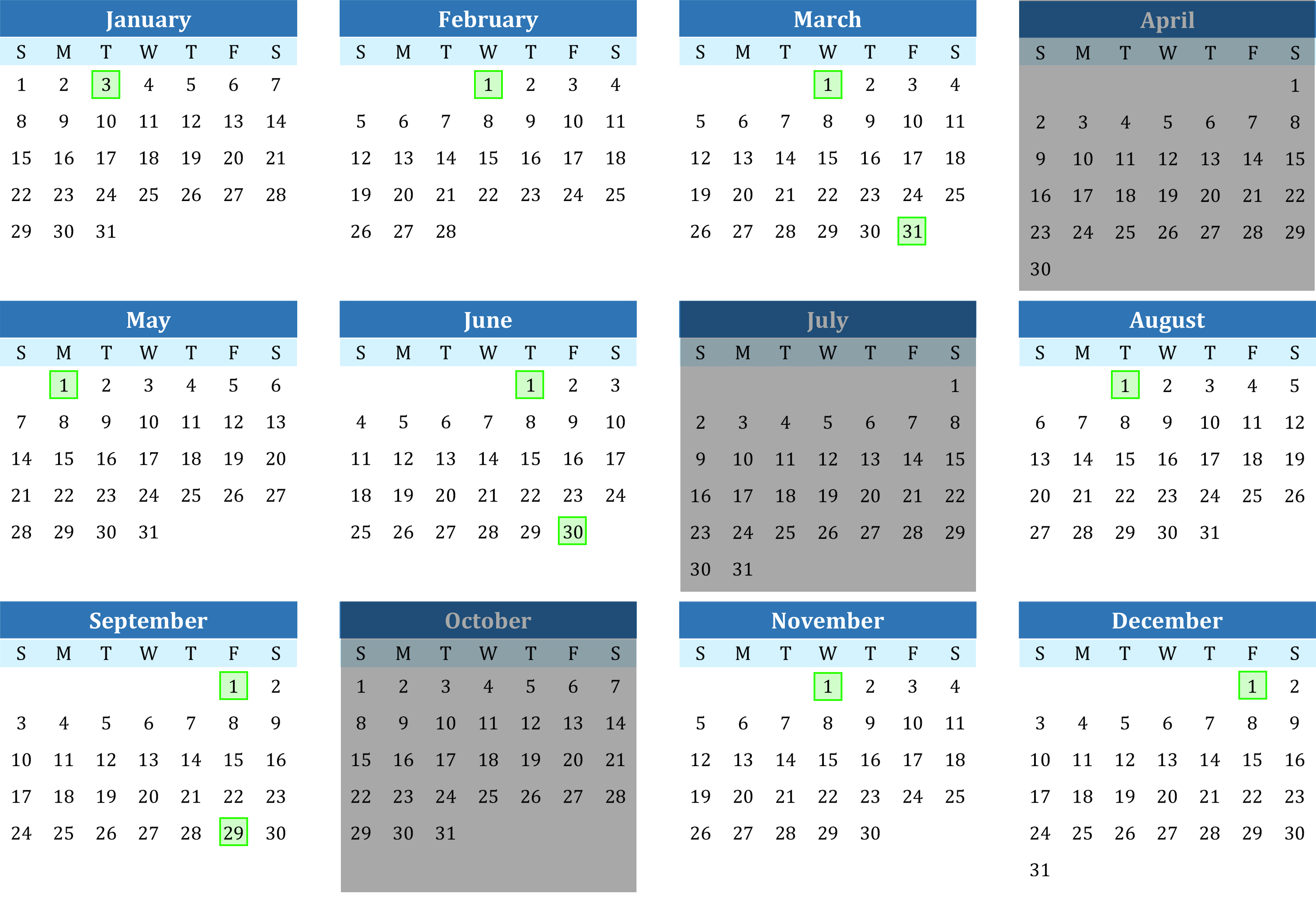 | | |
| --- | --- |
| January | 1/3/23 |
| February | 2/1/23 |
| March | 3/1/23 |
| April | 3/31/23 |
| May | 5/1/23 |
| June | 6/1/23 |
| July | 6/30/23 |
| August | 8/1/23 |
| September | 9/1/23 |
| October | 9/29/23 |
| November | 11/1/23 |
| December | 12/1/23 |
---
Changes in your benefits
Any time there is a change in your monthly benefit amount, we will send you a Statement of Benefit Payment. If you are enrolled in the OPERS Vision or Dental Plan, you may receive a Statement in January showing a change in your benefit amount due to coverage changes or changes in premium amounts. Many retirees will see a change in their pension benefit amount in February due to Federal tax changes. Statements of Benefit Payment will also be viewable through your OPERS online account near the end of the month prior to the change taking effect.
---
Taxes
Changing your tax withholding
Most benefit recipients review their tax withholdings once they file taxes for the previous year. The best way to do this is through your online account which allows you to see the impact a change will make to your net monthly benefit amount. Please consult the IRS or your tax advisor if you have additional tax questions.
Tax documents
2022 IRS Documents
OPERS will mail the 2022 IRS Form 1099-R by the end of January 2023. Approximately a week prior to mailing, this document will be available to view and print from your online account. OPERS will send an email notification when it can be viewed. Your Form1099-R will not provide your vision and dental premium deductions for 2022. If needed, this information is available by signing in to your OPERS online account and accessing your 2022 OPERS Health Care Premium Receipt.
2022 IRS Form1095-B – The IRS Form 1095-B provides evidence of health care minimum essential coverage. OPERS creates a Form 1095-B for each primary plan participant who met minimum essential coverage requirements in 2022. The IRS requires health plan sponsors to provide access to these forms. OPERS will provide access to this form, but we will not provide a paper copy by mail. The IRS Form 1095-B does not have to be filed with tax returns as it is a reference document that confirms health plan coverage.
In late January 2023, OPERS benefit recipients who participated in the Health Reimbursement Arrangement and/or Retiree Medical Account plans in 2022 will be able to access their Form 1095-B through their OPERS online account. Simply log in to your account, access your documents, select the Form 1095-B and print for your records. Additionally, participants can request a copy of their Form 1095-B using the messaging center within their online account or by calling OPERS.