Wellness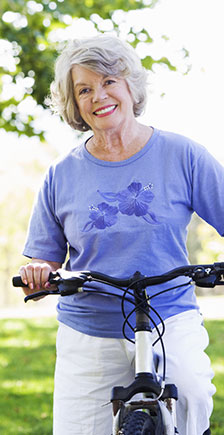 Staying active and healthy in your retirement is a crucial part of enjoying the later years of life. OPERS has compiled information on a variety of wellness programs to help you increase and maximize your health.
Get Healthy, Stay Healthy
You've heard the old saying, "without your health, you have nothing." Sure enough, a top worry of people as they get older is their health and as we age, health worries that relate to chronic or life-threatening illness become more probable. OPERS understands this, and supports you in achieving your optimal health and enjoying your retirement. To help you manage your health and stretch your health care budget OPERS provides you with a variety of resources.
Making Smart Health Care Choices
OPERS is committed to help you make smart health care choices by providing tools to help you improve your health and maximize the value of your health care dollars.
Click the link below to learn more about the resources available to participants in the Medical Mutual PPO Plans.
Retiree Medical Account
Retirees enrolled in the OPERS Retiree Health Care plan administered by Medical Mutual have access to an RMA where funds are accumulated exclusively to pay for medical expenses not covered. These expenses can include qualified medical, pharmacy, dental and vision costs.