Member Handbook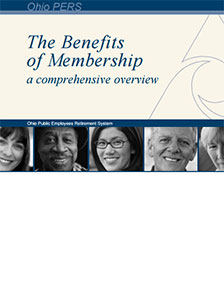 The Benefits of Membership handbook is an excellent source of information for OPERS benefit recipients. It details the benefit process and provides information on health care, taxes and re-employment.
Please take some time to read through this handbook and keep it for future reference.
The 70-page handbook is available to be viewed online in its entirety as a PDF

. If you have trouble viewing a PDF, then please visit the publications help page for assistance.