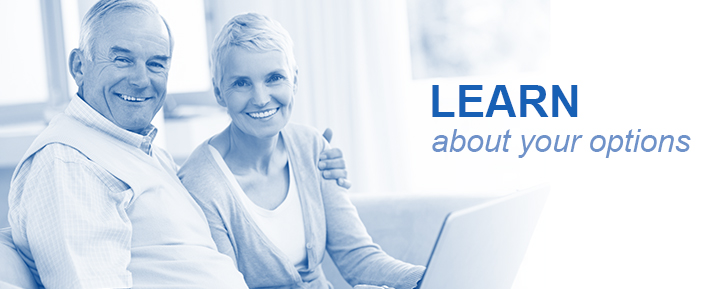 The information about age and service retirement provided in this section is for members in the OPERS Traditional Pension and Combined Plans who are eligible to retire on or before Jan. 7, 2018 (Group A).
Members participating in the Member-Directed Plan can learn about their retirement on the Educational Opportunities for The Member-Directed Plan page.
Learning Checklist
Establish access to your OPERS account online. This is where you will run retirement and health care estimates, keep your information current with OPERS, and submit your retirement application.
Attend a live webinar or in-person seminar designed specifically to provide members nearing retirement with valuable information about OPERS pensions and retiree health care coverage.
Save more for retirement. Your OPERS retirement benefit will provide guaranteed lifetime income; however, you may need more depending on how you wish to live during retirement.
Present information on any legal actions that might impact your retirement. If you are subject to a court order or Division of Property Order pertaining to your retirement it is your responsibility to submit copies to OPERS.
Determine whether you have service credit that can be purchased or service credit in another Ohio retirement system.
For more information on all of the items included on this checklist, please read Retiring From Public Employment - The Traditional Pension Plan.
FAQs
When should I apply for retirement?
You can apply for retirement six months prior to your retirement effective date. OPERS requests that you apply at least two months in advance of your effective date.
How soon should I make an appointment to speak with an OPERS retirement counselor?
OPERS recommends you meet with a retirement counselor when you are within six months to one year of retirement. You can set the appointment through your
Online Account
by selecting
Tools and Resources
, then
Seminars and Counseling
from the menu bar in your Online Account
What is a Partial Lump Sum Option Payment?
A Partial Lump Sum Option Payment (PLOP) is a one-time lump-sum distribution which is only offered at retirement. It allows retirees to receive a lump sum benefit payment along with a reduced monthly retirement payment.
As a lump-sum distribution, the PLOP is fully taxable, unless it is rolled over to a qualified plan or IRA and may be subject to court orders, such as division of property orders and support withholding orders.
Can I change my plan of payment after I am retired?
Yes, but only in the event of a death, divorce or marriage.
How can I learn more about OPERS retiree health care coverage?
The
Health Care Documents
page has many OPERS health care publications, including the OPERS Health Care Coverage Guide and complete plan descriptions for each of our plans.
Will I have to meet a new deductible when I retire?
Yes. Your coverage through the OPERS retiree health care plan is completely different from your employer health care plan. The OPERS retiree plan is based on the calendar year and starts over annually on Jan. 1. For example, if you have met your deductible on your employer plan and you retire effective Aug. 1, you will need to meet a new deductible and out-of-pocket maximum for that calendar year. You'll then be required to meet a new deductible and out-of-pocket maximum beginning Jan. 1 of the following year.