Members Publications
All publications listed here are available for immediate viewing and printing. They are provided in a PDF format, which requires Adobe Reader to view.
Jump to:
Member Newsletters
A quarterly, plan-specific newsletter featuring vital information about retirement benefits, health care coverage and other services provided to OPERS' active members.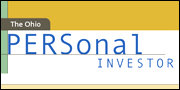 The Ohio PERSonal Investor
A quarterly publication for members of the Member-Directed and Combined plans that focuses on OPERS investments.
Ohio PERS Disability Report
In addition to satisfying statutory filing requirements, this report also provides a summary of disability activity for 2016.
Leaflets: Information Series Publications
The resources for retirement information series examine specific Ohio PERS topics from membership through retirement.
Member Handbook
The member handbook is an excellent source of information for OPERS members. It details the plan selection process and provides information on preparing for retirement, plan changes and how to apply for retirement.
Health Care Coverage Guide
The Health Care Coverage Guide explains health benefits that apply to individuals in the Traditional Pension and Combined plans who qualify for health care coverage at retirement.

This booklet explains the OPERS health plans that are available.
OPERS Accounts and Termination of Marriage (ISL-O)
This is provided to assist OPERS members and benefit recipients regarding the interaction of Ohio domestic relations law and state retirement law in relation to their OPERS accounts.
Partial Lump Sum Option Payment
This summarizes the Partial Lump Sum Option Payment (PLOP) -- an option at retirement that allows a recipient to initially receive a lump sum benefit payment along with a reduced monthly retirement allowance -- and shows an example of how it would affect a recipient's monthly benefit.