New to MedicareMedicare Basics
What is Medicare?
Medicare is a federal health insurance program for three specific groups of people.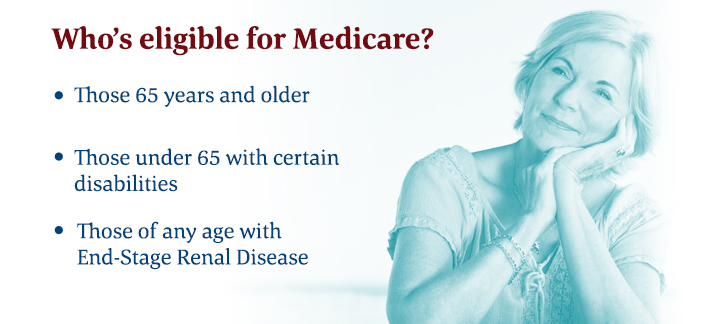 Navigating the process
As retirees explore options it's important to understand the difference between Medicare Advantage (MA) and Medigap (Medicare Supplement) plans.
Selecting the right plan is a big decision. When preparing for your Connector advisor conversations, consider these tips and tools.
What is Medicare?
Medicare is a federal health care program for Americans 65 years and older and for individuals under 65 with certain disabilities. It generally covers about 80 percent of medical costs. For more information on these different parts of Medicare, click on one of the circles below.
Print full graphic
Did you know...
Medicare costs vary depending on individual plans, coverage and the services selected.
For many years, Medicare had two major parts: Part A and Part B. These parts are known as the Original Medicare Plan. In recent years, two additional parts (Parts C (Medicare Advantage) and D (prescription drug)) were added.