Making Smart Health Care Choices

...Be wise. Be healthy.
OPERS is committed to help you make smart health care choices by providing tools to help you improve your health and maximize the value of your health care dollars.
Below are resources available to participants in the Medical Mutual PPO Plans.
Choosing Wisely
Making smart health care choices
Have you ever thought about which questions to ask your doctor so you can ensure you are getting the right care at the right time? Consumer Health Choices' Choosing Wisely ® can help you.
An initiative of the American Board of Internal Medicine (ABIM) Foundation, Choosing Wisely is focused on encouraging patients and physicians to think and talk about medical tests and procedures that may be unnecessary, and in some instances can cause harm.
To spark these conversations, leading medical specialty societies have created evidence-based recommendations to help you and your doctor make wise decisions about the most appropriate care based on your individual situation. Choosing Wisely's "5 Questions to Ask Your Doctor Before You Get Any Test, Treatment, or Procedure" may help get the conversation started.
Choosing Wisely® can help you and your doctor choose care that is:
Supported by evidence
Not duplicative of other tests or procedures already received
Free from harm
Truly necessary
Choosing Wisely recommendations should not be used to establish coverage decisions or exclusions. Rather, they are meant to spur conversation about what is appropriate and necessary treatment. As each patient situation is unique, physicians and patients should use the recommendations as guidelines to determine an appropriate treatment plan together.
---
Planning Wisely

Planning for end-of-life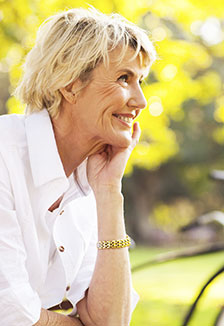 Medical Mutual
Advanced Care Planning
Equipped with the proper information, you can take control of your end-of-life planning and make choices regarding your finances, medical treatment preferences and care options. With the appropriate planning, you can feel secure in knowing your wishes and preferences will be supported and honored by someone you trust.
The end of life planning booklet, Choices, Living Well at the End of Life, will help you navigate through the advance directives process to determine your best course of action. It will provide information and direction on planning items like Living Wills, Health Care Power of Attorney documents and Ohio's Do-Not-Resuscitate Law.
Additional Resources
Consumer Reports' Special Feature: A Beautiful Death
Consumer Reports shares the story of Paul Scheier, who at 86, faced the end on his own terms, utilizing an end-of-life path he designed early on.
Caring Connections offers a portal of information to community members who are living with an illness, planning ahead, caring for a loved one and grieving loss. For more information on to how to make decisions about end-of-life care and services, visit www.caringinfo.org. Caring Connections is a program of the National Hospice and Palliative Care Organization.
---
Learning Wisely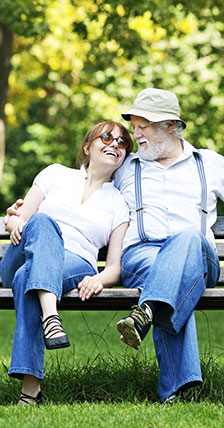 Medical Mutual
Where you go for care can make a big difference. Save money with Medical Mutual's new online tool, My Care Compare
Did you know different doctors can charge you different amounts for the exact same services? And did you know costs can vary significantly when the same doctor performs the same procedure in different facilities? You can save by comparing costs using My Care Compare.
While costs usually vary by doctor within a given specialty, the location where the procedure is performed is often the main driver of cost differences. Using My Care Compare, you can check costs for different doctors, specialties and locations in your area. Then you can make the best choice for your health as well as your budget.
Let's take a look at the examples in the following tables:
Procedure
Range of Costs
Doctor A
(Lowest)
Doctor B
(Average)
Doctor C
(Highest)
Cataract removal in a doctor's office
$1,479
$2,456
$5,520
The table above shows how costs vary for the same procedure done by different doctors
The table below shows how costs might vary for a doctor who performs the same procedure but at different locations.
Procedure
Total Procedure Costs (Physician and Locations)
Free-Standing Surgery Center
Hospital 123
Hospital ABC
Knee Arthroscopy
$2,600
$6,500
$8,250
Hernia Repair
$6,250
$9,250
$19,750
In addition to cost, My Care Compare also shares quality and patient satisfaction ratings, from a national source, on doctors and facilities in your area. Use the information to help you and your physician make more informed decisions. The full profile includes details about a doctor's experience, patient satisfaction and hospital quality.
The My Care Compare tool provides an estimate of your cost when you receive care from a provider in our SuperMed network, which covers Ohio and some areas of Indiana, Kentucky and Michigan.
Getting started is easy. Log into your secure My Health Plan account at MedMutual.com/member and click My Care Compare to start saving today. Or, call Customer Care at (877)-520-6728 and speak with a representative.
Need to register for My Health Plan
Go to MedMutual.com/member to register. You'll need your member identification number from your ID card and your date of birth to enroll.
The estimates provided by My Care Compare do not guarantee actual cost, services, coverage or payment and are subject to your cost sharing responsibilities.
---